Ethereal Voices from Tirol: The Wilten Boys' Choir
The Boys' Choir on 'Home Turf', the Wilten Basilica. © morefeatures
Angelic voices and red jackets. The youngest is 4 years old, the oldest is over 60. Dazzling audiences worldwide with its unique blend of musical sophistication, spirited presentation, and ensemble virtuosity. Recognized as one of the finest boychoirs in the world, the Wilten Boys' Choir tours frequently at home and abroad as preeminent ambassadors of Tirol.
It struck me by surprise. Looking for a Mother's Day gift that was way better than some flowers and perfume, I gave my Mom tickets to see the Wilten Boys' Choir. Of course, I joined her for the concert and there it happened. Young voices soaring with crystal sharpness. A porcelain purity of sound, impeccably in tune… I had assumed that a boychoir was nice, but in these surroundings and with the choir of Wilten Abbey, how exciting, moving, bright and new. An intake of breath, all eyes on the choirmaster, and another musical phrase glides away. An icon of Tirolean musical excellence, the trebles in this famous choir are looking and singing like angels.
Red Jackets in front of Black Men at Innsbruck Court Church © Rupert Larl
Singing for School Education.
Dating back to the 13th century, the Wilten Boys' Choir has long been recognized as one of the finest musical ensembles in Europe. Originally founded as the "Singknaben des Stift Wilten" ('Choristers of Wilten Abbey'), the boys were "recruited" by church to sing during daily services. In return, the boys received free school education. Which was by no means a foregone conclusion in the year 1238 … Over the centuries, the history of the boychoir was interrupted by wars and secularization tendencies. Today's Boys' Choir was re-established after World War II. Each year, the boychoir presents approximately ten annual performances in church services and engages in a variety of exciting events.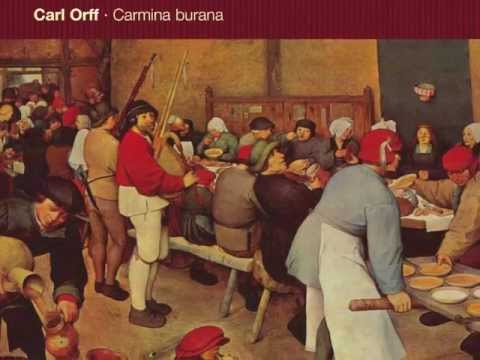 From the "Land in the Mountains" to the "Middle Kingdom".
I meet Johannes Stecher, organist, singer, conductor, composer, singing teacher and cultural educator. Artistic direction of the Wilten Boys' Choir has been in his hands since 1991. Since then choir performances have improved steadily both qualitatively and quantitatively and the Wilten Boys' Choir is now among the most highly regarded boychoirs in Europe. The boychoir recently completed its grand tour to China. The Wilten Boys' Choir is in high demand and has embarked on the journey from the "Land in the Mountains" to the "Middle Kingdom" three times already. Invited by a Beijing-based agency, the choir has dazzled Chinese audiences with its spirited presentation of works by Schubert, Strauss, Ziehrer and more great Austrian composers. "This year, we gave 15 concerts in roughly four weeks. We visited Chinese metropolises such as Shanghai, Shenzhen, Guangzhou and the tropical island of Hainan." The 40 boys and men in their red costumes returned to serenade the crowds once again in China with sold-out performances. "It is quite an adventure being on the road for four weeks, performing in a different city every other day… the youngest is eleven years old, so that is something they have to handle," explains Johannes. I ask him how he selects the tour choirboys. "We force no one to perform internationally. You do have to be prepared for the extra commitments of going to China for four weeks. Most singers come from the Chamber Choir, which is the core of the Wilten Boys' Choir and our most select ensemble. We have to figure out who will be able to balance schoolwork with the intense international touring schedule. The youngest at the age of five are not an option as well as aren't the youngest men's voices." On tour, the choir is accompanied by Johannes' wife and another woman. "I don't appreciate being on the road among only men. That way, the prefects and I can be strict with the boys while the women do the "good cop" part. Appropriate behaviour is required when we are on tour, so there is no time and place for alcohol and parties. After all, the boys have to focus on their singing. Obviously, these rules are not appreciated by all, especially not by the young men, but they are accepted. Before each tour, I have to sign a Letter of Guardianship. In fact, the boys are in my custody on tour, which means I am responsible for their well-being and behaviour abroad."
Choirmaster Johannes Stecher
School, Sports and Singing.
What is a typical day like in the life of a boy chorister? When they are not touring the world, they go to school, they do sports and attend choir practice and voice training up to three times a week, depending on their age. There are different progressive choirs based on age and ability. Choir #5 teaches the youngest singers ages 4 to 7 the fundamental skills once a week. Choir # 4 (ages 7 to 11) attends choir practices along with voice training twice a week at the rehearsal spaces of Wilten Abbey. Repertory Choir singers work on repertoire each boy will need to achieve success throughout the boychoir program. When they have gained in musical maturity and vocal ability, the boys are invited to join the Concert Choir. This premier performing and touring choir is comprised of treble-voiced boys with advanced music-reading skills and excellent vocal production aged 10 to 14 – depending on the age at which each chorister's voice breaks …
The Breaking of the Voice is not a Disease.
A note on changed voices: "This is not a disease. In the past, boys did not rehearse or perform while their voices were changing. I don't think that singing while the voice is changing can lead to bad habits and injuries. Even after their voices break, the boys continue to be voice-trained by highly qualified singing tutors. In the last 25 years, many former members of the choir went on to become successful singers, musicians and music educators. Boys whose voices change may remain in the ensemble singing in their new range. Vocally, the boys are encouraged to continue to learn healthy singing; when the boy's voice will begin to change, individual instruction may be necessary to aid him through the transition. Boys continue to hone their skills—and stay in the choir until they go to University or until they marry and settle down."
A Tight-Knit Group.
The boys are given many opportunities to spend time together as a group of friends and likeminded in settings, which do not require their usual commitment of hard work and professionalism. Throughout the year, they take time off for various activities such as skiing, swimming, and sledding. The choirboys are treated to such special activities to reward them for all the time and effort put into rehearsals and performances. These trips are also an opportunity for the choir to bond and become even closer, a tight-knit group. All these events are free to the boys. No choirboy is paid a salary, instead all the money earned by the choir goes to the choir fund for music education and activities.
Schooling the Angelic Sound: Cool Boys. © Gerhard Berger
High Standards of Musical Excellence Both that are Open to All.
By the way, how does the Wilten Boys' Choir raise money? "In fact, we are responsible for bringing the choir to the market. Wilten Abbey provides some financing and rehearsal space. Yet the pressure to raise money remains. We go on stage and on tour and we do CD productions. When it comes to education, the choir is affiliated to the Tyrolean State Conservatory, thus our tuition is partly subsidised. The small fee the parents pay per semester does not cover the choir's costs; however, to us it is important to keep the price modest. Similar choirs charge upwards of Euro 200 per month, I guess many parents today can't even afford that. We strive to be the best when it comes to musical proficiency; however, we are committed to making our programs accessible to young people regardless of social background or financial situation."
On Historic Ground: The Wilten Boys' Choir at Bergisel.
The Revival of the Choir.
Johannes Stecher has been the choirmaster of the Wilten Boys' Choir since 1991, and he has systematically shaped the ensemble into the choir it is today. The Wilten Boys' Choir was in a crisis when he took over, with only three members left. Under his leadership and with the collaboration of dedicated singing tutors, the choir grew during the last 25 years, both in number but also in organization and recognition. Today the choir has some 180 members and performs regularly with world-class orchestras and is frequently invited to perform at illustrious places and events, such as the Scala at Milano and the Salzburg Festival.
https://www.youtube.com/watch?v=o0vUD5dYf4A
Emphasizing Traditional Values.
Of course, not all choir members can be on stage at each concert. And as we all know, competition among boys can sometimes be tough. So how does this work with the choristers? "Of course, they are all challenged to be better singers and excel and exceed expectations. A little dose of healthy competition doesn't hurt. However, we emphasize traditional values. Producing boys of good character is a stated goal. A strong effort is made to teach the boys that they are stronger together. They have to act as a team. Every voice is important, yet one voice alone doesn't make a dynamic vibrant choir. It's about being part of something bigger than oneself. Each boy knows that his soprano would last no more longer than a few years. Then his ethereal voice will slip away and he has to start anew. After voice change, he has to rehearse for a few years, three or four, until his male voice is as good as his treble voice was. Values as teamwork and tolerance are very important to me. It doesn't make a difference which ethnic and religious background one has. Whilst the choir remains true to its foundation, with a culture and ethos based on the Christian values of Wilten Abbey, today we welcome boys of all religions. Good manners are another goal of us. Mobbing and discrimination are not acceptable. Ideally, one doesn't grudge the other chorister his performance at the Scala at Milano. And just in case it isn't like that, we talk about it. I explain why another boy was given the chance to sing on that illustrious stage and I try to give him a new perspective."
Disziplin ... © Rupert Larl
Teaching Life Lessons.
I have the impression that Johannes Stecher not only does teach them vocal performance, he teaches them life lessons. "One does not go without the other. You can only excel at singing when everything else is fine. The way they behave in the backstage is the way they will behave on the front stage. If the kids quarrel before singing, they will have a bad performance. If they all are totally overexcited, the audience will realize that. That's why we emphasize such traditional values as self-discipline and teamwork."
© Günther Clementi
Singing for a Good Nights' Sleep.
Choristers dovetail a normal day's work in the classroom and on the games field with the demanding schedule required of one of the world's most famous choirs. Such a schedule requires a lot of dedication and self-discipline, isn't that hard for the boys? "Most of them really love what they do. I sometimes compare singing to bagging a peak. It might be hard to get atop its summit but you will be rewarded with views that few others see. You do it for the challenge, the pride and the sense of accomplishment. It's the same with singing. Once they feel the power of music, they really want it again. Otherwise they wouldn't come to rehearsals that regularly." One boy even attended choir practices three times a week although he only had to rehearse twice weekly. When I asked him why he came to rehearsal more often than required he answered, "You know, I have a lot of nightmares. But after rehearsal I always enjoy a good nights' sleep."
Great Compositions for Kids.
The choir repertoire selected is based on proven, quality music, reflecting the choirmaster's attitude. Maintaining Johann Sebastian Bach's legacy by performing compositions such as the St Matthew Passion or the Christmas Oratorio has become a tradition. "After all, Bach wrote this music with a boychoir in mind, and it still sounds best when sung by such a type of choir. There is something utterly magical and profoundly heart wrenching about it. Maybe particularly in this music, where the boys have to reach into and give something so deep from within themselves. I think music deeply enriches the lives of children. And they feel that themselves. That's why we always strive to do our best. We train these talented boys in the mastery of vocal performance with an emphasis on musicianship and excellence. The young choristers must be nourished on quality music. The early years are very important in forming the tastes of youngsters. So it might well be that they develop an appreciation and awareness of quality in other parts of life, too, such as clothing, architecture and dining … The repertoire is handpicked and selected with a high level of quality-consciousness . After all, we don't want to prostitute ourselves. When we sing something of inferior quality, music of little merit, which rarely ever happens, they look at me with question marks in their eyes. Then we laugh and say, well, let's do it, it's an exception. " Anyway, disregarding these very rare exceptions, Johannes Stecher truly is a man of principle. That is why he has refused invitations to TV shows and concerts that he considered too trivial various times.
Proud of being a Chorister.
Girls? No Way!
No exception to the rule is made when it comes to girls. The Wilten Boys' Choir was, is and probably will always be an all-male institution. "Apart from being an honoured tradition, there are two more reasons. First, the sound is different. It's that clear choral sound that can only be created by young boys' voices. It's not better and it's not worse. It's just different. And there is this kind of music that needs to be sung by that sort of choir for which it was originally intended. Second: A combined boy-and-girl choir does throw up cultural problems. Boys of a certain age tend to be embarrassed when singing with girls and think there's something sissy about it. Their attendance slowly but surely falls away. Eventually, there will be 90% girls and three to four brave boys. It's a different story with an all-male choir. But there's no doubt that a good girls' choir is as musically effective as a good boys' choir. There definitely should be girl choristers, too!"
The Chorister Uniform. Love It or Hate It?
And what about the uniforms of the Boys' Choir? Who wants to wear an infantilizing traditional costume into his teens? After all, most of the boys usually wear skinny jeans and sneakers … On stage, however, they have to wear their performance outfits: red jackets and black leather pants for secular concerts, red vests over white shirts for sacred concerts. "Most of our choristers wear their uniform with great pride. It is a special moment when they are presented their costume, they really love that. There might be some occasions they don't feel at ease wearing it, but usually they really don't care." A chorister uniform sums up to Euro 1,000. Nevertheless, the financial effort is worth it when considering that the costumes have become the trademark of the boychoir. "When we are in China and the boys appear in their red jackets, people are over the moon about them."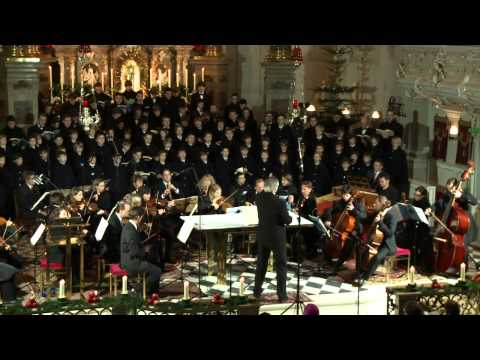 You Know its Christmastime when they Sing the Oratorio.
I am looking forward to December 17. This is when the red wearing Wilten Boys' Choir will perform the annual Christmas Oratorio. You know it's Christmastime when you're sitting in Wilten Abbey and listen to the ethereal sound of the boys' voices echoing in the lofty space. What more could you want at holiday time?