Literature for the Living Room: Poetry Slam with Stefan Abermann
Poetry slammer Stefan Abermann. Photo: Thomas Steinlechner
Poetry slam are events where writers perform to a live audience in a bid to win them over with texts combining humour and heart. Stefan Abermann is one of Austria's most well-known poetry slammers. With the world on lockdown right now, we decided to bring you a little literature for the living room.
"I'm a big fan of not-so-big cities," explains poetry slammer and author Stefan Abermann from Innsbruck. "Here I know how the people think. There is a special kind of humour here in Tirol. Sure, people can be a bit conservative and stuck in their ways, but that in itself also has something loveable about it."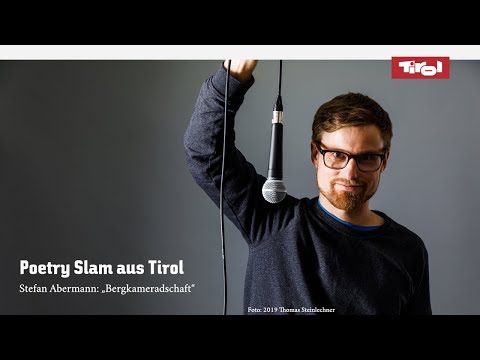 Poetry slam legend Stefan Abermann performs "Bergkameradschaft", one of his best-known works.
So what is "poetry slamming" all about? It is an event where each slammer gets a few minutes to perform a poem live on stage in front of an audience which then votes on which slammers should progress to the next round. It originated in the United States in the 1980s and has since spread around the globe. The German-language poetry slamming scene is one of the most active in the world. Stefan Abermann was one of Austria's first slammers and is still considered one of the top talents on the scene.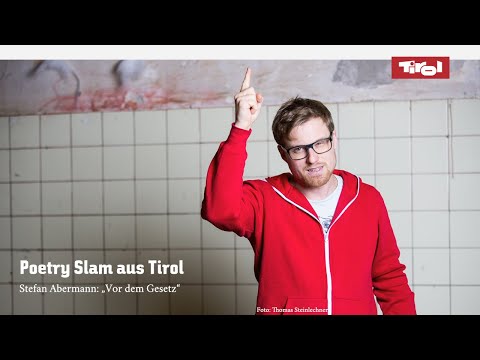 Stefan Abermann's work "Vor dem Gesetz" is all about Tiroleans' love of collecting wild mushrooms in autumn.
"It's not so much about the competitive element," he explains. "We are like a big family. The 37 year-old is pleased that the poetry slam scene in Tirol has continued to frow over the years. Indeed, in 2019 a local slammer by the name of Hierkönntemein Namestehen won the Austrian Poetry Slam Championships. With the world on lockdown, Stefan Abermann and his poetry slam friends are working on new content ready to present to the world when things get back to normal.
You might also be interested in this