Valley Life: Achensee
If there are high mountains, you'll also encounter low valleys. The view sweeps over a furrowed landscape. In the series "
Valley Life
" I write about the various Tirolean valleys and tell stories of so much life in so little space. My goal is to introduce visitors from all over the world to Tirol and to open local people's eyes to the special aspects of their otherwise familiar environment. This time: Achensee.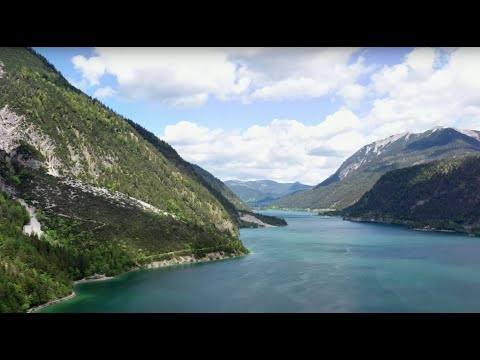 I can recall a distant memory of getting out of the big family car and then strolling along the elegant lake promenade in a sophisticated way. Of course, we were wearing our mountain clothes and sturdy shoes because we knew that the promenade then leads into a rocky path in the direction of the Gaisalm hut. Yet this first lake promenade stroll of a young girl from Innsbruck in the seventies of the former century was not somewhere in the exotic South, not at Lake Gardasee or the azure-blue French Mediterranean coast, but at the enormous Lake Achensee just north from Jenbach – not even a one hour drive from Innsbruck.
The Gaisalm hut can only be reached on foot or by boat. ©Achensee Tourismus
In the eyes of the viewer – who is now an adult – this place seems to have shrunken a little bit. The Lake Achensee does not seem that enormous anymore; it's just the largest lake in Tirol (but it still seems dangerously deep with its 133 metres of depth – and don't forget it's freezing cold during midsummer); Pertisau seems chic but relaxed. The mountain clothes are now called outdoor clothing, and the sturdy shoes are now trekking or hiking boots. There is one thing which has increased – the hiking range and the desire to explore things in one's backyard.
View from the Bärenkopf summit down on to Lake Achensee. ©Achensee Tourismus
The car is just like a sound family car again, and the young girl from Innsbruck has now moved from the back seat to the driver's seat with her kids in the back calling her "mama". In the immediate vicinity of the village of Pertisau at the western lakeside is where the Nature Park Karwendel starts. In the Falzthurn and Gerntal Valley the mountaineering experience requirements and possibilities with children increase: You can choose a relaxed walk to the Falzthurnalm mountain lodge or choose a more demanding hike of several hours to the Lamsenspitze peak or the Sonnjoch – both at about 2,500 metres above sea level.
View from the Sonnjoch summit. ©Achensee Tourismus
There is one thing you can definitely count on: a breath-taking panorama view of the Karwendel Mountains and Lake Achensee from the top. Looking down, you will see a tiny boat that looks like a toy boat sailing over the lake. And then my childhood memory returns: The highlight and reward after the hike to the Gaisalm mountain lodge was always the trip back to Pertisau by boat.
Das könnte dich auch interessieren