Valley Life: Brixental
Brixental Valley
This summer, I wrote about the various Tirolean valleys and told stories of so much life in so little space in the series "
Valley Life
". I want to introduce visitors from all over the world to Tirol and open local people's eyes to the very special aspects of their otherwise familiar environment. This time: The Brixental.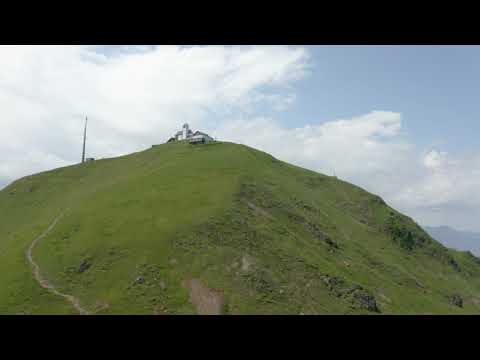 Brixental is special in more ways than one: firstly, nature endowed it with something only few alpine valleys possess, namely an outlet at both ends. It is far more common for valleys to culminate in alpine passes of up to 3,000 metres above sea level. In Brixental's case, one side of the valley branches away from the Inntal Valley at Wörgl and the other extends to the municipal boundary of Going am Wilden Kaiser. The fact that it has been a logistically favourable location since time immemorial may be the reason why the "Brixentaler" are a cosmopolitan and flexible folk, even though traditional rural life has left its indelible mark and they share a deeply rooted relationship with their land.
Tirolean dream home: beautiful farmhouses, like this one in Westendorf, can be found in Brixental, as several hundred farmers still live in the valley.
The fortuities of geological history were exceptionally kind on Brixental. The last ice age carved terraces in the landscape and alluvial deposits formed gentle, rolling hills. The sunny valley bed, which measures up to one and a half kilometres wide in part, is characterised by soft landscapes that can be put to good, agricultural use, in comparison to Tirol's otherwise archetypically craggy terrain.
Several hundred farmers, therefore, still work the lands of the valley and farming remains the principal activity for a few dozen of them. This situation is becoming less common in Tirol, because most farms are not large enough to generate sufficient income to support a whole family. The close proximity to Kitzbühel and the Wilder Kaiser Mountains ensures that Brixental is a popular destination for holidaymakers in both summer and winter.
"A gschtiaschte Dianei" – is what the "Brixentaler" call a lovely/sweet/pretty/adorable girl.
The local dialect, Brixntois, is another unique and endearing quality of Brixental. Or as the locals say: a little rough and rasping of the vowels, but soft and "fuzzy" at the same time. When a local extols the virtues, for example, of "an gschtiaschtn Dianei", he is talking about a lovely/sweet/pretty/adorable girl. Whether he is describing his own daughter of kindergarten age, or a female that is 15 to 20 years older, can then be clarified during an in-depth "Hoangascht" (chat).
Das könnte dich auch interessieren