Valley Life: Virgental
Ort: Prägraten
This summer, I wrote about the various Tirolean valleys and told stories of so much life in so little space in the series "Valley Life". I want to introduce visitors from all over the world to Tirol and open local people's eyes to the very special aspects of their otherwise familiar environment.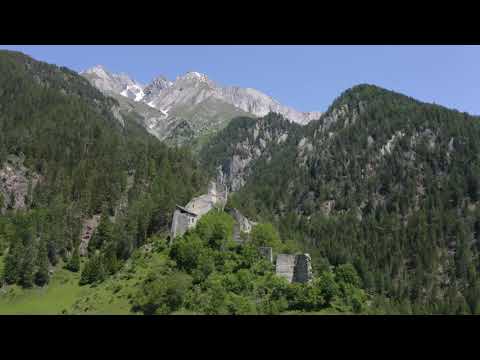 "Sommerfrische" has a long tradition in Tirol. For hundreds of years, wealthy urbanites have escaped the heat of the city in summer and headed for the mountains to enjoy the cool alpine air.
One of the best places for "Sommerfrische" is the Virgental, a quiet valley in the heart of East Tirol which has been inhabited since the Early Stone Age. Of course, the people who settled here back then knew nothing of our modern-day world of smartphones, Zoom meetings and 24/7 availability. And yet, today, this world still seems a million miles (or thousands of years) away in this quiet valley which has managed to maintain its authentic beauty and charm.
A place to get away from it all. A place to be at one with nature. A place to find your inner self.
The Virgental is, in fact, made up of not only one main valley but also several side valleys branching off on both sides. It rises from the Matrei Basin and leads past the famous Umbalfälle waterfalls all the way to the end of the valley at 1,300 metres above sea level. Surrounded by the mighty Venediger Massif and the Hohe Tauern National Park, it is a place to get away from it all. A place to be at one with nature. A place to find your inner self. There are 60 mountain huts serving food and drink, while on-foot adventures range from easy family walks to challenging summit ascents aimed at experts only.
The Umbalfälle in the Hohe Tauern National Park are a spectacular series of waterfalls in East Tirol.
Majestic! Covering 1,856 square kilometres, the Hohe Tauern National Park is the largest protected area of outstanding natural beauty in the Alps.
The origin of the name "Virgental" is still a source of debate. Some believe it comes from the bishop Virgilius, while others are more convinced by the narrative that the word is derived from Slavic languages and means "sunny place". Whatever the truth may be, it is a fact that the village of Virgen and the Virgental valley are among the sunniest places anywhere in Tirol. At the same time, an altitude of around 1,000 metres ensures a cooler climate than down in the valley.
Where better, then, to escape the hustle and bustle of hot city life for a few memorable weeks in summer?
Hiking in the Hohe Tauern National Park. Copyright: Hohe Tauern/Martin Lugger