Valley Life: Zillertal
Zillertal Valley (c) zillertalertourismus/Andre Schoenherr
This summer, I wrote about the various Tirolean valleys and told stories of so much life in so little space in the series "
Valley Life
". I want to introduce visitors from all over the world to Tirol and open local people's eyes to the very special aspects of their otherwise familiar environment. This time: The Zillertal.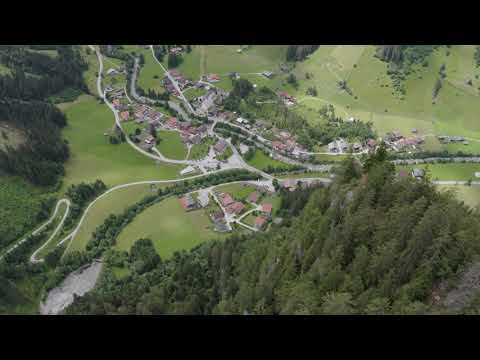 Those who have, can. And certain differences between equals and those "more" equal cannot be disguised. Quite the contrary, they are proudly emphasized on occasion. Consequently, the church steeples of all Catholic churches – of which there are huge numbers in Tirol – located west of the River Ziller are clad in brick-red tiles, whereby the green patina of copper dominates the steeples on the east. The province of Tirol is governed, namely, by two dioceses and the bishopric boundary runs down the middle of the Zillertal Valley. All municipalities east of the river have always belonged to the wealthy diocese of Salzburg, who flaunted their riches in the form of copper-clad steeples. Conversely, the salvation of all Tirolean catholic souls resident on the west side of the river falls under the responsibility of the poorer diocese of Innsbruck, who had no alternative but to clad their church steeples with cheaper roof tiles.
It would be wrong to infer that the Zillertal Valley was a poverty-stricken area. This wide and relatively flat valley that branches off from the Inntal Valley in a southerly direction at Jenbach is inhabited by a breed of people that know how to make the very best out of every situation. Zillertal is home to great skiing, mountaineering and hiking and is a wonderful place to live and take holidays.
There is also a historical dimension to the inventiveness of the Zillertal folk. During the 19th Century, many farmers were forced to supplement their meagre family income by selling leather goods and the like throughout Europe during the winter months. At some point, they realised their wares sold even better in urban centres and the royal courts when garnished with a sprinkling of alpine music. The once world famous "Zillertal National Singers" were born, immortalising the Christmas carol, "Silent Night, Holy Night", in the process. To this day, the "Zillertal" predicate of folk pop music is guarantee for cheerful alpine Music.
Silent Night, Holy Night: On Christmas Day in 1938, the Rainer Singers from Zillertal sang the most famous of all Christmas carols at Trinity Church in New York. From there, the song made its triumphal procession throughout the rest of the world. To date, it has been translated into 300 languages and dialects. An original engraving of the Rainer Singers, as well as detailed documentation on how "Silent Night" became so widely spread can be seen at the museum at the "Widumspfiste" in Fügen. Photo: Fügen Heritage Museum.