Valley Life: Obernberg
©Jannis Braun
This summer, I wrote about the various Tirolean valleys and told stories of so much life in so little space in the series "
Valley Life
". I want to introduce visitors from all over the world to Tirol and open local people's eyes to the very special aspects of their otherwise familiar environment. This time: The Obernbergtal.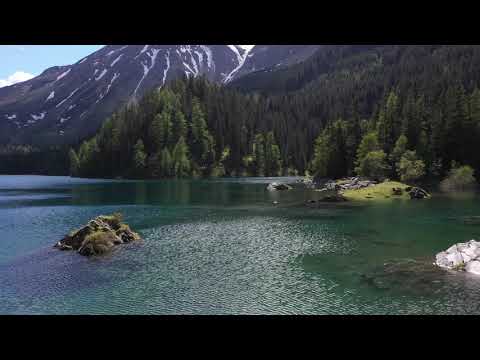 It's time for a meditation about colour shades – a calm lecture about mindfulness. Or even an illusionary notion of treasures hidden in the rock: malachite, emerald, jade, lapis lazuli, turquoise, azurite. The trail through the Obernbergtal Valley winds along the Obernberg lake stream to nearly 1,600 metres above sea level. This side valley of the Wipptal Valley runs closely along the country boarder between Austria and Italy.
Towards the head of the valley, the wide meadows are gradually replaced by forests full of optimistic larches and strong spruces along the hills of the powerful Tribulaun massive. Here and then, there is a snowfield that always withstands even the hottest summer in a tiny shady spot and reminds us of the colder times of the year. Or even of more difficult times in general: For centuries, mineworkers bravely worked here at the hazard of their life. They wrested the reddish-brown marble from the cold rock. This marble was to honour god and most of all the Habsburg Emperor Maximilian I. The marble was used for his tomb in the Hofkirche church in Innsbruck.
©Jannis Braun
Behind the last summit along the trail, there's an amazing view. The pristine reflection of Obernberg Lake lives up to a promise we hadn't even asked for: malachite, emerald, jade, lapis lazuli, turquoise, azurite. The mysterious names of surreal colours roll off your tongue easily. And suddenly there is this feeling of gratefulness for the generous present of this beauty.
Location: Obernberg a. Br.
In Tirol, gratefulness and deep respect for something that is larger than any human being traditionally manifest themselves in Catholicism, which means: in several chapels and churches in different architectonic quality. The St. Nicholas parish church of the village Obernberg in the valley is a late baroque jewel. Thanks to its perfect location on a hill against the backdrop of the Tribulaune, it has become a popular scene for a typical Tirolean photo motif.
©Jannis Braun
And even at the Obernberg lake, where the architecture of creation is large enough for all the emotions, in the thirties of the 20th century, people entrusted themselves with the goodwill of "Our Lady at the Lake" in order to be on the safe side.