12 mountain bike riding technique tips
In our video series, mountain bike expert Kurt Exenberger shows you everything you need to know to improve your mountain bike riding technique. Here's a summary of his top tips:
Equipment & Material
Pay special attention to the following points when getting ready for a mountain bike ride:
Equipment: Good protection is essential, this includes your helmet, glasses, as well as elbow and knee pads.
Saddle position: The saddle should be horizontal. In the video, Kurt Exenberger explains how to best position your saddle.
Handlebar: Wide handlebars facilitate better control and balance.
Grips: Grips should be fixed securely on the bars and made of a good rubber compound to guarantee an optimal grip in all conditions.
Brake levers: Set up your brake levers. Think about the 'reach' here, position them close enough to the bars so that you can brake with just one finger. You should use your index finger to brake because it has the highest leverage and at the same time requires the least effort.
You'll find further tips on how to set up your brakes in this video: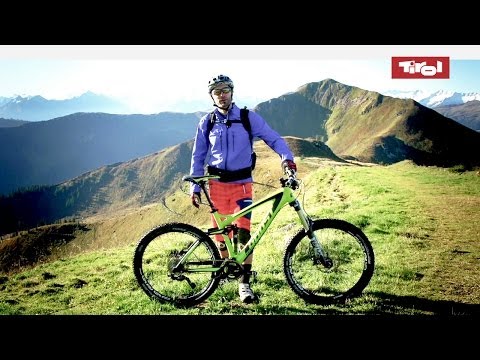 Basic Body Position
To ride safely and comfortably off-road (especially on downhills), you need to adopt a basic body position.
This body position can be broken into 3 parts:
Your body's centre of gravity
Where you are looking
Arms, legs, and pedal position
Kurt demonstrates how it works in this video: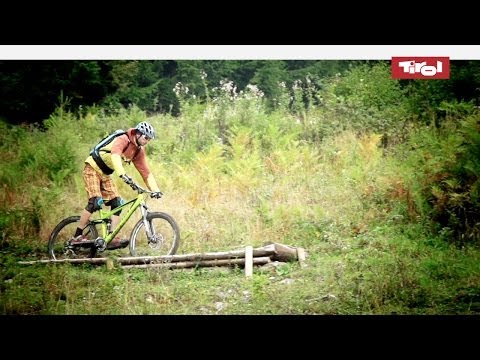 Braking Techniques
The following points are important when braking:
One-finger-braking: Basically, you only use only one finger when braking. That way you can use your other fingers to grip the handlebars and maintain control of the bike.
Braking force distribution: The front brake has the most stopping power, but you will want to balance the use between front and rear depending on the terrain and the level of grip. You'll rely more on the rear brake when riding on loose gravel. Tip: avoid braking over wet roots.
Shift your centre of gravity: When braking hard, your centre of gravity will be pulled forward. To balance this, push your body further back, extending your arms and legs to maintain balance on the bike (the same applies to steep terrain).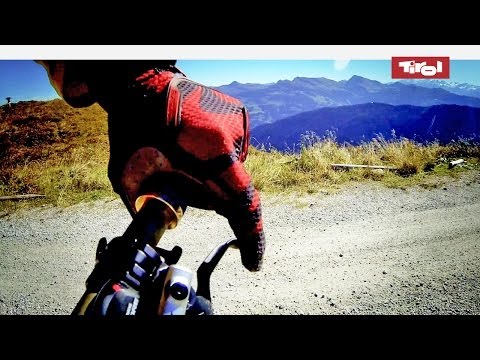 Climbing
Climbing includes three important parts:
Starting on steep terrain
Steep inclines
Negotiating hairpins
Kurt explains everything in this video: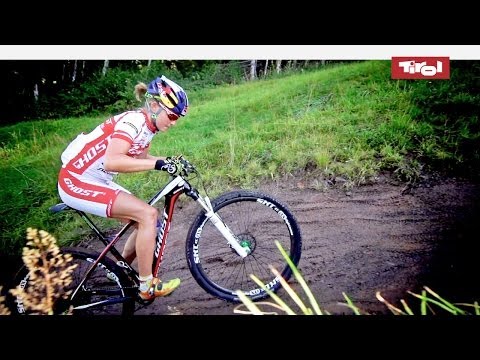 Cornering
The following points are important when it comes to cornering technique:
Pumping: When taking a tight corner, it helps to load the handlebars and pedals as you go through the corner.
Pedal position: Keep your pedals horizontal or push the outer pedal downwards. Kurt explains the difference in the video.
Shift your body's centre of gravity: Lower your body's centre of gravity, moving it slightly towards the front wheel so it does not break away.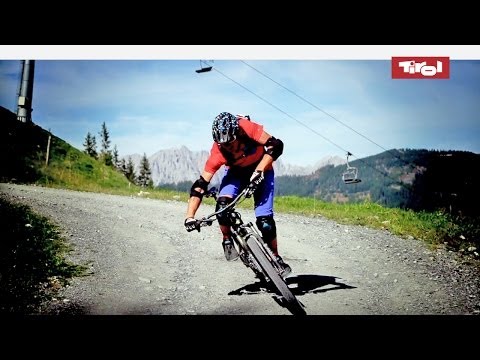 Obstacles
Kurt outlines three different techniques for overcoming obstacles:
Lifting the front wheel: Weight your front wheel by pushing down and dropping your shoulders, then pull the handlebars upwards in a smooth motion at the right time. With practice, you'll lift your front wheel over an obstacle.
The rocker: First you lift the front wheel over the obstacle (as above) and then quickly unweight the rear wheel, with a small hop so it moves over the obstacle.
The J-hop, a similar move to a bunny hop: Approach the obstacle with your body low, then dynamically push yourself away from the ground, pulling up in time to pass over the obstacle, using both your arms and legs.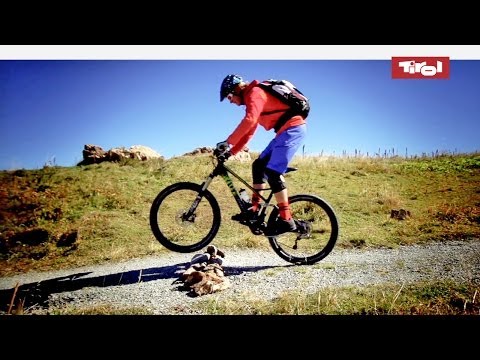 Downhill steep steps
When riding a steep downhill with drop-offs (or natural steps), pay attention to the approach, drop in, and the exit.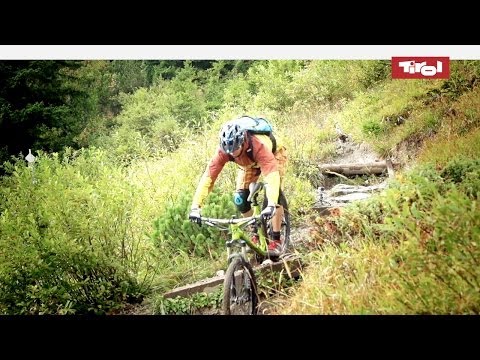 Hairpins
Hairpins are best tackled if you've got a clear view through the exit of the corner. Make sure you put sufficient pressure on the front wheel to maintain grip.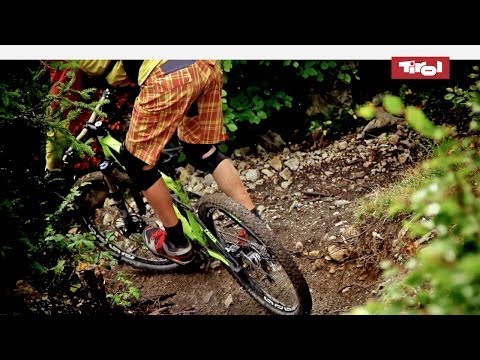 Jumps and Drops
The difference between a jump and a drop is the following:
When jumping, there is an uphill kicker or take-off.
A drop is executed with a downward jump.
Kurt explains the techniques in this video: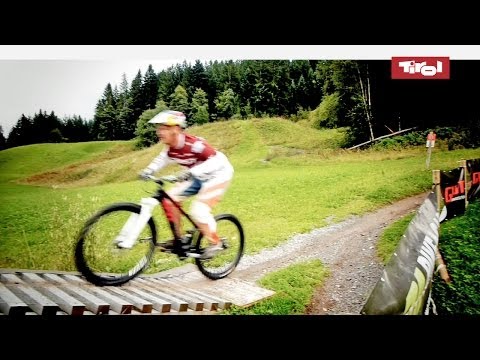 Wheelies
For a successful wheelie, the following elements are crucial:
Lift your front wheel by pushing on the pedals (a hard pedal stroke) and lifting the handlebars at the same time. Important: Make sure it's a good even pull from both hands.
Finding the sweet spot isn't easy. You need to shift your weight quite far back. You can correct your position by using the rear brake.
Hold the lateral balance by using your knees and legs. Keep a smooth pedal stroke to keep your wheel in the air for longer.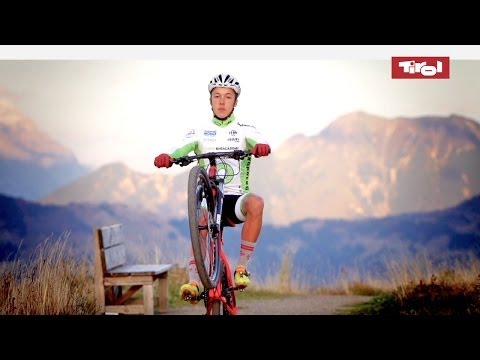 Manual
In this video, Kurt demonstrates the difference between a wheelie and a manual: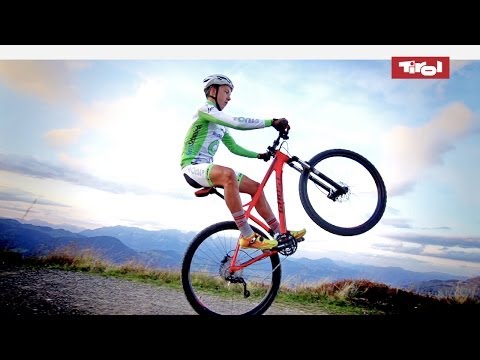 Bunny Hop
The most important thing to remember with the bunny hop is that the jump needs to take both, a forward and upward motion.