Ski Resort Review – What people think of the Seefeld ski area
Updated on 08.11.2017 in
Sports
Want to know what Seefeld is really like? British journalist and filmer Chris Moran and editor James Fage visited the Tirolean ski area and spoke to visitors and locals on the chairlifts, in the bars and on the slopes to get their take on it.
Highlights include:
As famous for its nordic skiing as well as the downhill skiing, this Olympic area (it hosted Olympic events in 1976 and 2012) will host the Nordic World Skiing Championships in 2019.
It's the perfect place to try cross country skiing.
Seefeld is one of the shortest transfers in the Alps: less than half an hour from Innsbruck airport.
Arrive by train: the town has a fantastic old railway station that's plugged directly into major European routes.
Home to one of the coolest ski schools in Austria.
There's an Audi test centre if you fancy improving your ice-driving skills.
The old town is home to a beautiful old casino, fabulous 5-star hotels and some of the best wellness to be found in the world.
Give curling a try when you're in town!
To check out the film, watch it here on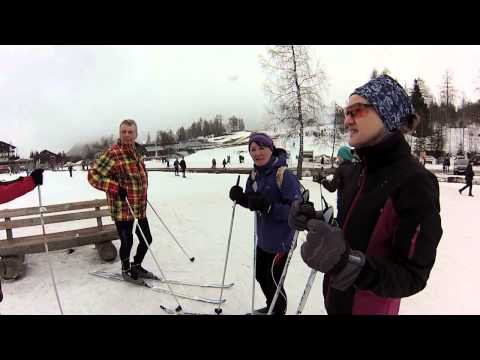 And here are a few opinions and impressions from people in the ski resort:
looking back to a great day skiing in Beitostoelen / Norge last March A post shared by Chris (@maskwa19) on Oct 29, 2017 at 7:56am PDT
#ski#2014#tb A post shared by N.B.Aagaard (@nbaagaard) on Feb 13, 2017 at 4:36am PST
No a bad view for breakfast 😁🥐 #rosshütte #braw #seefeld A post shared by bigmomo (@bigmomo23) on Sep 21, 2017 at 2:17am PDT
If you'd like more information on Seefeld ski area, then please visit www.seefeld.com