Snowshoeing – A Beginner's Guide to Technique, First Steps & Gear
Updated on 14.09.2016 in
Sports
Walter has answered all of Christine's snowshoe-related questions (such as, which boots are the best choice for snowshoeing?) and how to get started.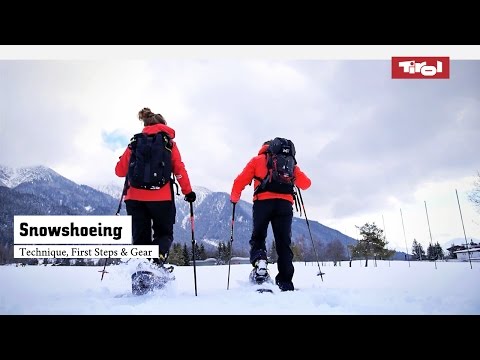 What are the Snowshoe Gear Essentials?
Snowshoes
Snowshoe poles (or trekking poles with snow baskets)
Warm, waterproof snow boots
Waterproof/breathable and insulating winter clothing (e. g. ski pants and ski jacket)
Gloves
Sunglasses
Sunscreen
How to Get Started and What's Important?
Snowshoeing is easy to learn and is a great way to exert energy during the cold winter months. Casual snowshoers hike trails designated for winter walking for pleasure while snowshoeing enthusiasts trek through the backcountry. Snowshoeing has the wonderful advantage of allowing you to find the holy grail of mother nature: Deep, unscathed powder. Although it's easy to learn, it's a good idea to take those first steps on snowshoes with a guide. He can cater a snowshoe tour to fit your exact needs and desires and will take you to hidden spots to experience beautiful views. If you head out on your own, be careful as backcountry snowshoeing is particularly dangerous considering avalanche problems. Don't take risks and adjust your activity based on current avalanche conditions.
What's the Packing List for Snowshoe Day Hiking?
Extra jacket
Post-activity change of clothing (T-shirt)
Hat
Gloves or mittens
Drinks (water bottle)
Snacks (energy bars, fruit, …)
Sunscreen
Avalanche transceiver (tour-dependent)
First-aid kit
You can find all you need to know about snowshoeing and the best trails here.