Playlist: Top 7 Christmas Carols from Tirol
Sleepy shepherds, reflective yodelling and, of course, the classic "Silent Night, Holy Night" are among our seven favourite Christmas carols from Tirol. We have recorded each and every one to bring a little alpine atmosphere to your living room. Feel free to sing along!
1. "Gott grüaß enk Leutln allesamt"
"Anklöpfler" have a long tradition in the Lower Inn Valley. On the three Thursdays before Christmas these groups of male singers go from house to house dressed as shepherds singing Christmas carols for the local population. One of the most popular songs in their repertoire is "Gott grüaß enk Leutln allesamt". In 2011 this tradition was added to UNESCO's Intangible Cultural Heritage.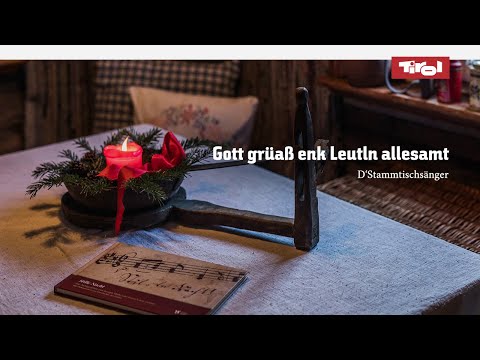 2. "Wo sein denn heint die Schafersbuam?"
Shepherds also feature in this cheery Christmas carol. It tells the story of three shepherds, Steffl, Veitl and Riapl-Klaus, who would rather sleep than tend to their flocks. All of a sudden, the trio are woken from their sleep by the dazzling light of the angels appearing in the sky. Whether or not this vision has anything to do with the "brandy" drunk by the three men the night before, is not clear.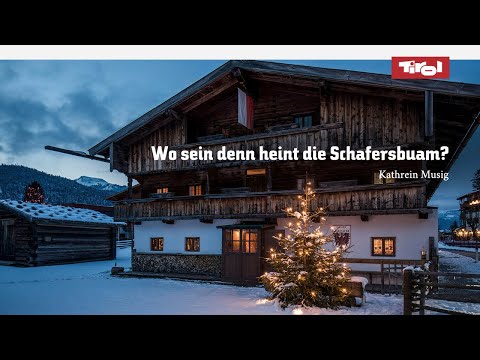 3. "Geh Hansl, pack die Binggei zsamm"
This carol, like many of the genre, describes the Holy Family's journey to Bethlehem. It includes an amusing reference to Hansl, a shepherd boy, whose slowness delays the departure of Mary and Joseph. It is one of the classic advent carols sung by folk music groups in Tirol, Salzburg and Bavaria.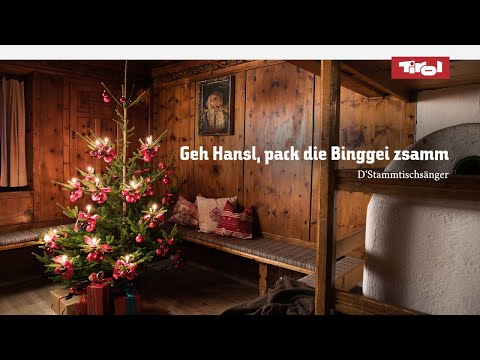 4. "Andachtsjodler"
Christmas is about spending time with the family and reflecting on the important things in life. The "Andachtsjodler" warms the soul and proves that yodelling is not all about thigh-slapping and lederhosen but can , in fact, be quiet and reflective. The same words and melody are also sung under a range of different names such as "Mettenjodler", "Rauhnachtjodler" or "Jodlerandacht". The song was first documented at Midnight Mass in the South Tirolean town of Sterzing/Vipiteno in the year 1830.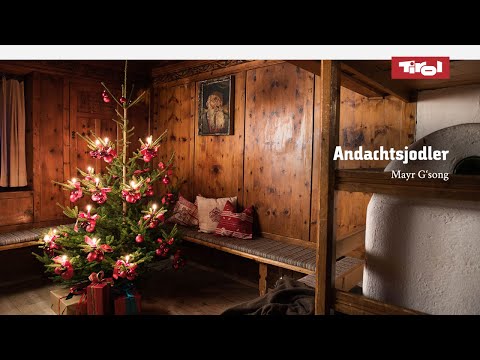 5. "Es wird scho glei dumpa"
"Dumper" is an old Austrian word for "dark". The title literally means "It will be getting dark soon" and was written by the priest Anton Reidinger in 1884. It tells of how the Baby Jesus cries in the manger while a song is sung to make him sleep. Parts of the melody can be traced all the way back to the 17th century.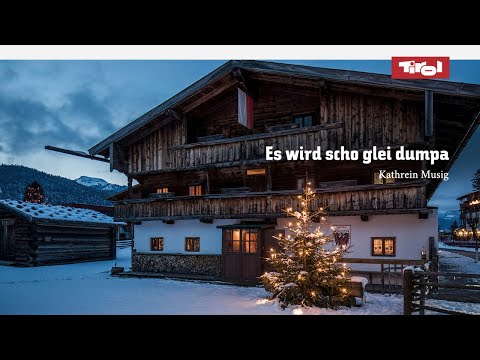 6. "Wer klopfet an?"
This 19th century song tells of Mary and Joseph's search for a place to stay. The verses form a conversation between several innkeepers and the couple, who have no money to pay for a room. This carol is more relevant than ever in today's age, when many react in a hostile way to those in need.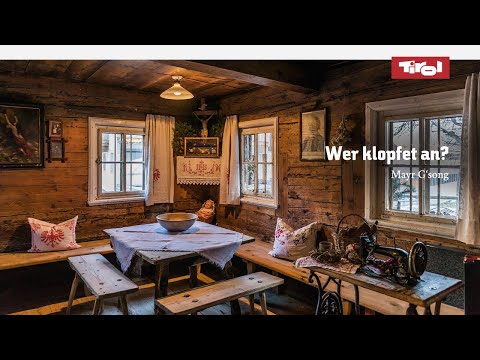 7. "Stille Nacht, heilige Nacht"
Stille Nacht, heilige Nacht is without a doubt the most famous Christmas carol in the world. It has been traslated into countless languages, including English ("Silent Night, Holy Night") and gives hope to millions of people around the globe each Christmas. It was composed in 1818 by Joseph Mohr and Franz Xaver Gruber in Salzburg, though it only became famous after travelling groups of singers from the Zillertal Valley carried it out into the world.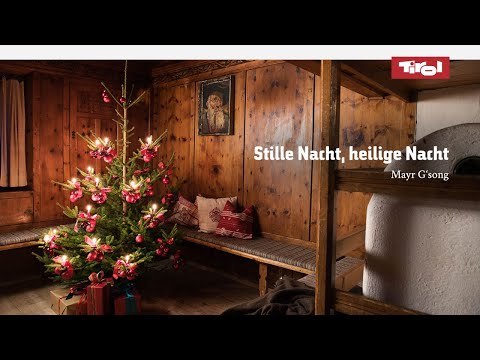 These and many more advent and Christmas carols can be downloaded here together with the notes from the homepage of the Tirolean Music Association.
Folk music groups in Tirol
Kathrein Musig: This group takes its name from its members: Kathrin, Katrin, Reinhard and Werner. This quartet from the Tirolean Unterland have been making music together for 15 years.
Mayr G'song: Father Oswald and his three children, Michael, Gabi und Marina, perform regularly as part of the local brass band in Söll, which has been led by Oswald Mayr for almost 50 years.
D'Stommtischsänger: Lukas, Christian, Florian and Josef have shared their love of music with each other for almost 10 years. The name of their group refers to the "Stammtisch", a tradition in the German-speaking world where friends get together regularly in their favourite pub to chat, laugh and put the world to rights.
Recordings: Ralf Leitner/Manu Stix
Location: Stoffelhäusl St. Gertraudi