12 Reasons to Love Spring Skiing in Tirol
Updated on 06.03.2023 in
Sports
Winter may be winding down, but there are still many reasons to get out on your skis and snowboard this time of the year. Spring brings warmer temperatures, more fun and sunshine galore. Don't put those skis or snowboard away just yet! Here are twelve reasons we love spring skiing and snowboarding. Hello, spring ;-)
1. Sunny decks and outdoor patios!!
2. Sunshine makes everyone happier and go wild (even downhill racers on skinny skis) :-)!
3. You know those people who say you can't have ice cream in the winter? Well, now you can!
View this post on Instagram Kick off Tag beim Marmot Women's Winter Camp! #Kühtai #Tirol #Iceicebaby A post shared by Lea | Escape Town (@esctown) on Mar 20, 2014 at 8:38am PDT
4. Potential POWDER: Don't listen to those who say powder doesn't appear in spring!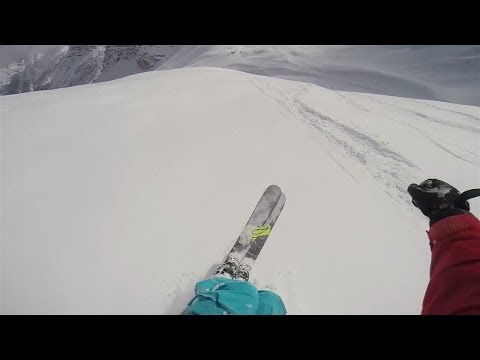 5. Gone are the days of balling fingers up inside gloves (and toes inside boots).
6. With the warmer weather and sunny days, you can sit down without having cold (and wet) ski pants :-)
View this post on Instagram So schian! #Kühtai #tirol #austria #mountainlove A post shared by Lea | Escape Town (@esctown) on Mar 21, 2014 at 6:23am PDT
7. No need for the face masks, neck warmers pulled high, chins tucked. Spring chairlifts are for socializing on the mountain and appreciating the scenery!
8. Now that spring is here, we grab our short skis: Figln is our favourite sport at this wonderful time of the year!
9. With shots like these, you can show off to all your mates at home that you are living the high life.
10. Fun and free events: Parties, festivals and concerts on the slopes!
11. Sunny, warm #bluebird days: Not a cloud in the sky!!
12. Need more reasons to love spring skiing??