12 Reasons why a Tirol Farmstay should be your next Holiday Choice
Tirol's farms offer genuine vacation experiences that range from just a (delicious!) bed-and-breakfast stay to rustic, working ranches where guests can take part in everyday chores like milking cows, haying or gathering fresh eggs. There's something special about a farmstay — it forces you to step down your life's pace by a notch… and then some more ;-) Consider these reasons for a Tirol farm vacation:
1. Wonderful Secluded Mountain Locations
Wake up to farm-fresh eggs and absolute silence. Many Tirol farms possess unmatched hillside locations, at the end of the paved roads, offering stunning views of the scenic environs and the valley below.
Breierhof Farm, Zell in Zillertal Valley
2. Fresh Mountain Air
You won't find fresher air anywhere else. So take a break and come breathe that mountain air… with a hint of, well, cowpie scent ;-)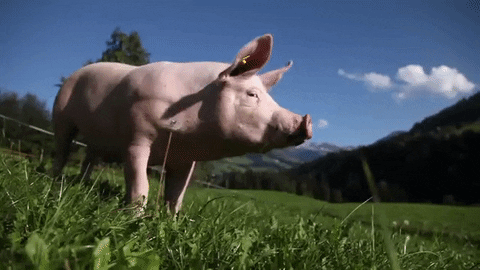 3. Cats, Cats, Cats (and Kittens!!)
Snuggle together, talk softly, and caress the cats. A farm is the perfect place to relish cute cat moments that will make your year.
4. Meet Interesting People
Elisabeth Maaß from Kräuterbauernhof Sagenschneider's is renowned for her herbs, Annemarie Fritz from Pechhof Farm teaches her guests to play the harp – see and join them in their daily rituals and talk about their habits and customs. Staying with a local family gives you an insight into local life.
Buchacker Alm, Angerberg
5. Access to Fresh Herbs
Learn about herbs and herbal remedies from those in the know: Many farmer's wives throughout Tirol make herbal teas, liquors and fragrant bath essences themselves.
6. Best of Tirol's Recipes
Join the farmer's wife for a cooking class on Tirol Cheese Dumplings and more delicious Tirol staples. Yummy!
7. Say Goodbye to Your Alarm Clock
Instead of waking up to your alarm clock, let the local rooster get you up and ready for the day's activities.
8. Gather Fresh Eggs
If you love eggs for breakfast, you can head down to the chicken pen and pick your own eggs and have them anyway you like ;-).
9. The Epitome of Relaxation
Who needs a hot tub or spa for relaxation when there's the sights and sounds of nature? Discover the countryside, help with minor tasks like haying and milking, or simply recuperate from a hectic lifestyle in beautiful, unspoilt landscapes.
"Spa Treatment with a View" at Bartlerhof Farm in East Tirol
10. Tractor Rides
Travel around the farm in style on a tractor!
11. Nature's Food Basket
Savour fresh and free-range food and farm produce. Taste oven baked bread, homemade jams, marmalades and yogurt, milk fresh from the cow, artisan cheese, eggs, meat, dry cured ham and bacon, …
What would the Tirol countryside be without the hearty Tirol country breakfast?
12. Make Friends with Barnyard Animals
You'll definitely want to make friends with the resident "Schnuffelwuffel" pig, "Willi" the Shetland stallion and twin baby goats "Max and Moritz", who are even cuter than they sound.
Ludwig, the pig is one of many endearing souls guests encounter when staying overnight with Gertrud and Florian Maas in Nauders.
Finding the perfect farm stay shouldn't be that hard since Tirol offers plenty of fantastic options. Find out more about rural retreat breaks on our Farm Stay page.