When to Visit Tirol: A Month by Month Guide: December – Our Tips for the Festive Month
Visitors to Tirol in December are spoilt for choice – skiing or ice skating, "Krampus" or "Perchten", New Year's Eve in the mountains or in the valley? Here are our top tips.
December always seems to be over in the blink of an eye. The four weeks to Christmas feel more like four days, with New Year's Eve following hot on its heels. With so many celebrations and parties going on at this time of year, most people have little time to themselves. We have put together a few tips on ways to escape the pre-Christmas stress and enjoy a well-deserved time out.
Please note
Unfortunately, some of the following tips are not possible or cannot take place at the moment due to the Covid-19 situation. But it's only a pleasure deferred – your next holiday is not too far away!
December sport
For some people, December simply can't come soon enough – and it's not because of Christmas! This is the month when most of Tirol's ski resorts open, depending on the weather. If you want to be 100% guaranteed of snow then we recommend heading to the Hintertux Glacier in the Zillertal Valley. With slopes up to an amazing 3,250 metres above sea level, it is the only resort in Austria open 365 days a year. Getting ready for the ski season is about more than just taking your skis for a service. It is also important to prepare your body for the specific strains placed on it by alpine skiing. Check out our exercises to get you fit for skiing. Of course, there are lots of people who aren't into skiing or snowboarding, so it's a good job that Tirol has plenty to offer away from the slopes such as ice skating on the huge outdoor rink at the Olympiaworld in Innsbruck, open since November.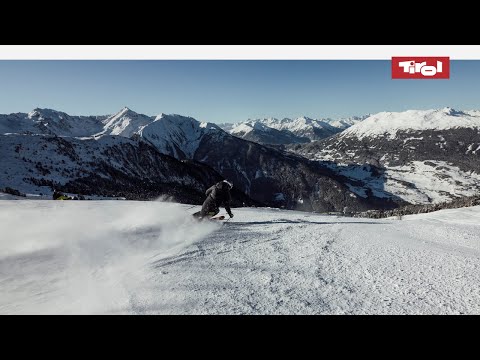 December culture
Early December is traditionally associated with "Krampus". This fearsome half-goat, half-devil being who accompanies Saint Nicholas (the bringer of presents) and punishes children who have been bad has been around in the alpine region for many centuries. Processions of Krampuses, also known as "Peaschtl" or "Kleibeifen", take place throughout Tirol. They see men of all ages dress up in heavy animal skins and intricately carved wooden masks around 6 December and march through the streets. In East Tirol things are particularly wild. Young men from the region often take on the Krampuses in tests of strength such as wrestling and "Tischziachn", where they sit behind a heavy wooden table and must fight with all their might to prevent a group of onrushing Krampuses from turning the table over. On 4 December there is a procession of Krampuses from East Tirol in the regional capital Innsbruck. Another highlight of the season is the traditional Krampus procession in the Tirolean Unterland on 6 December, where the "Peaschtl" drum out a fearsome beat on oil canisters as they march through Rattenberg. December is for many people first and foremost about advent. Of course, Tirol is home to numerous pretty Christmas markets, but there are also a few alternatives such as the open-air art exhibition in Imst or an adrenaline-pumping ride in a real bobsleigh in Igls. Last but not least, December is a good time to try out some new recipes. Our food blog series shows you how to cook some of the top recipes put together by chef Oscar Germes Castro.
The Krampus processions in the Tirolean Unterland aim to drive out the evil spirits of winter. Photo: Lea Neuhauser
December events
There is plenty going on in the evenings – towns and villages throughout Tirol have pretty Christmas markets where locals and visitors meet up for mulled wine and chestnuts. One of the most attractive is in Hall in Tirol, where numbers are projected onto the surrounding houses to transform them into a living advent calendar. The Christkindlmarkt Hungerburg is a firm favourite among Innsbruck locals thanks to its fantastic views overlooking the city. Many visitors also flock to this place on New Year's Eve to admire the sparkling lights of the city far below. There are plenty of other ways to see in the new year in Innsbruck – for example, by taking the cable car up to the Seegrube at almost 2,000 metres above sea level for a unique view of the traditional fireworks or dancing the night away in one of the city's many bars and clubs.
Saint Nicholas traditionally arrives on 6 December, accompanied by angels. Photo: Lisa Hörterer
Das könnte dich auch interessieren